Cruises
Queen Victoria, on having cruised Loch Lomond
On 'The Prince Consort' Steamer, wrote in her diary:
'How dearest Albert would have enjoyed it....'
Boating on Loch Lomond, known as the "Queen of Scottish Lochs" has always been a tradition and what better way to see the beauty of Loch Lomond side than from the water by boat. If you do not have your own watercraft there are a variety of options available from speedboats to cruisers.
Cruises take in the panoramic glories of nature around the Loch; the Arklet waterfalls, Rob Roy MacGregor's cave and the Loch Sloy Hydroelectric Scheme. Take time to learn about the fascinating history of the area, including the clan feuds of the McFarlane's and McGregor's. And keep your eyes and ears open for deer and wild mountain goats on the hills, as well as birds of prey in the sky.
If you cruise up Loch Lomond from Tarbet towards Ardlui you will pass a small island called Honeymoon Island. It is reputed that in bygone days newly married couples would be left on this wee island for several days. If they were still speaking at the end then they were indeed suited to be married. Moving further up towards Ardlui, you will also pass Pulpit Rock where popular sermons were held. Excavations done in the early 1800s revealed that there was a lot of activity at Pulpit Rock, although it is said that more of the congregation was behind the rock where bread, cheese and whiskey was for sale than being at the front listening to the Minister.
Mesmerising thoughts of years gone by as you enjoy the tranquillity of the famous "Bonnie Banks" of Loch Lomond.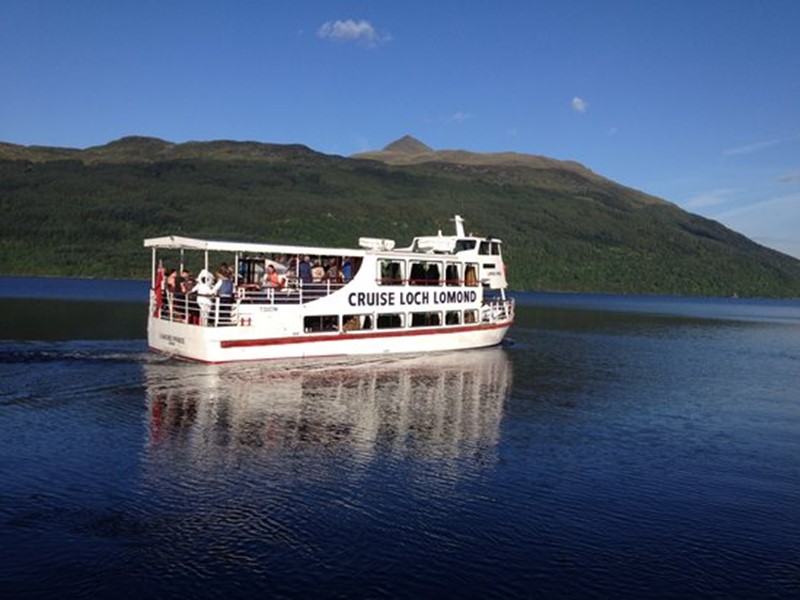 Tel: +44 (0)1301 702356
The Boatyard, Tarbet, G83 7DG
Cruise Loch Lomond
Cruise Loch Lomond offers you the opportunity to experience the serenity of the 'bonnie banks' on a number of exciting cruise options amidst the stunning beauty of the north end of Loch Lomond. Choose from the Capercaillie; Northern Highlights; West Highland Way Rambler; Ben Lomond Hike; Inversnaid Explorer; Rob Roy Discovery and RSPB cruises. 
Tel: +44 (0)1389 752 376
Balloch, Dunbartonshire, G83 8SS
Sweeneys Cruises
Sweeney's Cruises is a family run business and has been operating boats on Loch Lomond for over 100 years. They operate five passenger boats: Astina, Silver Marlin, Lomond Duchess, Lomond Sunrise and Glen Falloch. They have 5 passenger boats in total, 2 of which are available for private charter. On board - the qualified, friendly crew give live commentary and every assistance to disabled persons. Written commentaries are available on-board in seven different languages.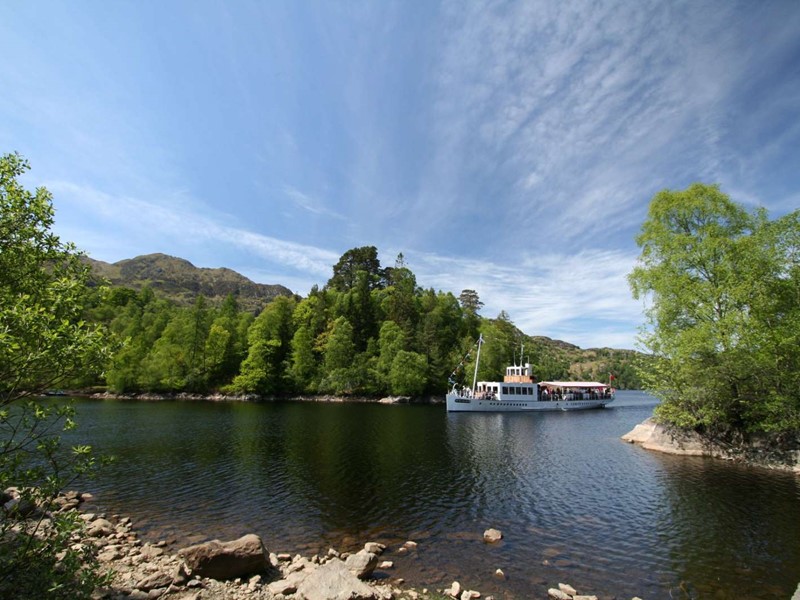 Tel: +44 (0)1877 332000
Trossachs Pier, Loch Katrine, By Callander, FK17 8HZ
Steamship Sir Walter Scott
The classic Loch Katrine Experience The opportunity to sail on the historic steamship Sir Walter Scott, nobly cruising these waters for over a century, is an experience to treasure. As you depart from Trossachs Pier or Stronachlachar, you discover that you are slowing down to travel at a more gentle pace, the beauty of the loch unfolding before you in harmony with the gentle rhythm of the steam engine.
As you travel, the tales and legends of the loch will be narrated by a member of the ship's crew, and you will be struck by the beauty of the landscape, the very scenery which captured the imagination of Sir Walter Scott, inspiring him to write his poem "The Lady of the Lake". On-board amenities on the ship include comfortable saloons, toilet facilities, and a kiosk, selling gifts, souvenirs and refreshments, including hot and cold drinks.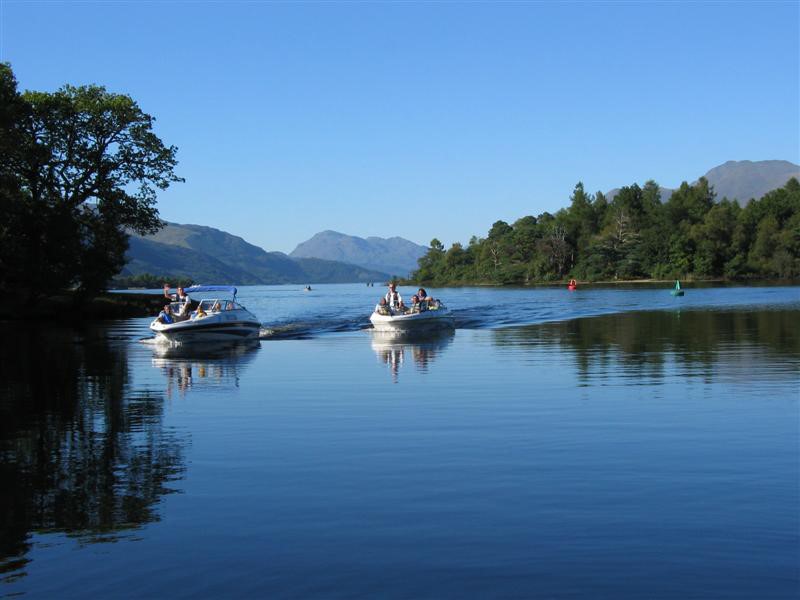 Tel: 0333 577 0715
Luss Pier, Luss, G83 8NZ
Loch Lomond Leisure
No visit to Loch Lomond would be complete without taking to the water! And that's where we come in . . Loch Lomond Leisure Scotland LTD Operating on Loch Lomond since 2001. Our boats are fully licensed and insured and we will provide a qualified, experienced boat driver at all times. We offer a wide range of boat tours and activities • Luxury Speedboat Tours, Boat Tours on Loch Lomond, Boat Charter, Stag and Hen Party packages, Corporate Entertainment, Special Occasion Packages, Wedding Packages, Water sports, Paddle sports, Bike Hire, Boat hire We have prices to suit every budget.