Rescue Boat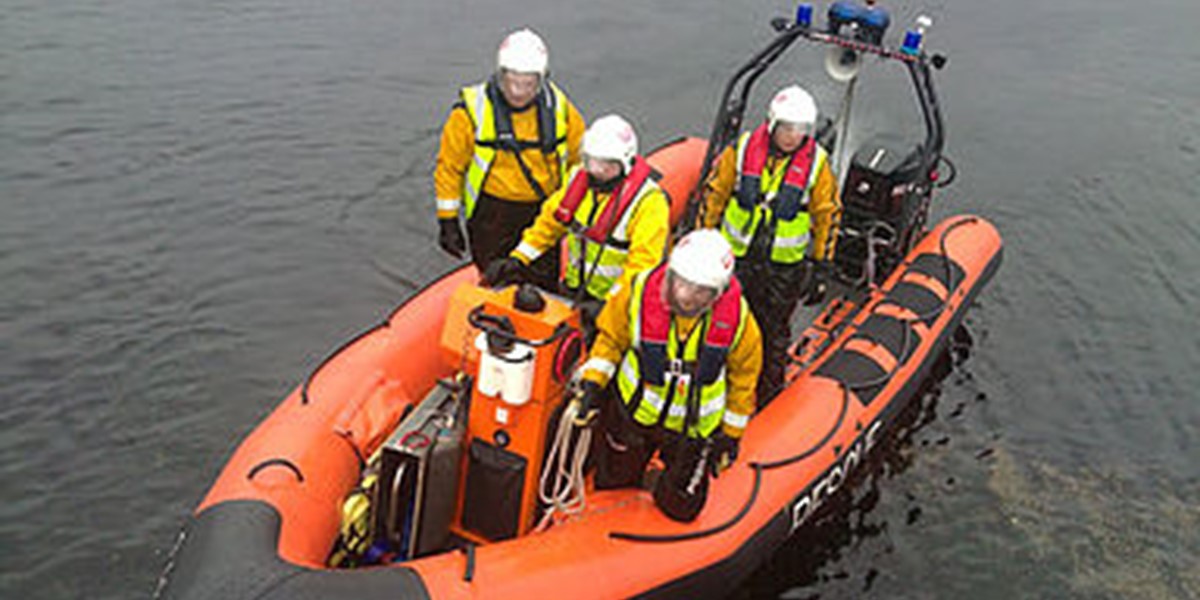 The Loch Lomond Rescue Boat (LLRB) was founded in 1977 from monies donated by an unknown sailor, with continuity of the service depending on the goodwill of the public and businesses.
The LLRB is a Recognised Scottish Charity: SC 020014
The Boat is sited at the village of Luss in a boathouse on the west shore of Loch Lomond and is manned from a pool of around 25 local volunteers who train every Wednesday evening and Sunday morning.
The current Boat (St John) is a 6.5 metre Rigid Inflatable Boat propelled by two 150 hp outboards, which can reach the furthest end of the Loch within 20 minutes. The St John came into service in 2006 at a cost of £105K.
The LLRB is operated in accordance with the Code of Practice for All Open Rescue Boats Including Declared Facilities to the Maritime and Coastguard Agency and may be called out by dialling 999 and asking for the Police.
The LLRB crew trains with the Coastguard Search & Rescue helicopter, Strathclyde Fire Brigade, Lomond/Arrochar/Ochil Mountain Rescue Teams, Police Scotland and the Scottish Ambulance Service. The LLRB crew are also trained and certified in search and rescue techniques, RYA Power Boating, emergency First Aid and advanced Life Support. The LLRB is also a RYA recognised teaching establishment.
The principal function of operations is to ensure that a rescue service is provided for the public good and to encourage, promote and teach all aspects of safety in and around the waters of Loch Lomond including the safety of those persons using boats, canoes, wind-surfers, jet skis and other vessels on the Loch. To this end, the LLRB provides Rescue Boat cover for What's On such as the Dragon Boat Challenge, the New Years day water ski, raft races and triathlon swimming and canoeing.
EMERGENCY CALL-OUT PROCEDURE
DIAL 999
ASK FOR POLICE
ASK FOR LOCH LOMOND RESCUE BOAT
STATE CLEARLY
YOUR NAME
YOUR TELEPHONE NUMBER
LOCATION
DETAILS OF VESSEL OR INCIDENT
NUMBER OF PERSONS INVOLVED
The Loch Lomond Rescue Boat is a charity funded entirely by voluntary contributions.
Contact the crew: www.lochlomondrescueboat.org/contact
Website: www.lochlomondrescueboat.org